Prices are constantly changing in the automotive industry, and here are the new prices for the Dacia Spring 2022. This time the price change is accompanied by novelties, since the range has been redesigned on the occasion of the arrival of the new logo!
The range now includes two trim levels: Essential at the entry level and Expression at the heart of the range.
At the first price, the Dacia Spring Essential is displayed at 19,800 euros at the list price, and gives the right to an ecological bonus of 5,346 euros currently. This is the premium of 6,000 euros for the purchase of an electric car, but which is capped at 27% of the price of a car, hence this amount. We are far from the 12,000 euros only requested at the launch of the Spring in 2021.
As this model is not immediately available, the bonus amount will be 5,000 euros from July 1, 2022.
A Dacia Spring Essential will then cost you 14,800 euros turnkey.
The second level of Expression finish is displayed at 21,300 euros, which makes 16,300 euros in bonuses deducted, and barely 1,500 euros more than the basic level.
It is therefore a new price increase of more than 500 euros for this model.
The aesthetic changes of the Dacia Spring 2022
Like the rest of the range, the small city car has evolved aesthetically with a new grille, which highlights the brand new Dacia Link logo. It is composed of the two letters D and C linked together.
It is also enriched with a brand new Lichen Khaki shade, which will be offered as a free option on the Expression version. Another change: the arrival of the new Dacia logotype, which can be found on the rear hatch, as well as on the steering wheel.
Mirrors can also be painted in a new color Megalith Gray which contrasts with the color of the bodywork. Evolutions similar to that of the Duster 2022, and the Sandero Stepway 2022.
No other modification is made on the technical part.
The cheapest electric car on the market, the Dacia Spring is therefore evolving slightly while it is still fairly new on the streets. Its attractive price allows it to be one of the best-selling electric cars in France.
The Dacia Spring will soon be tested on Actu Automobile: we could give you our opinion on this inexpensive electric car.
This Spring 2022 will only be delivered from the end of 2022 to customers who order it now.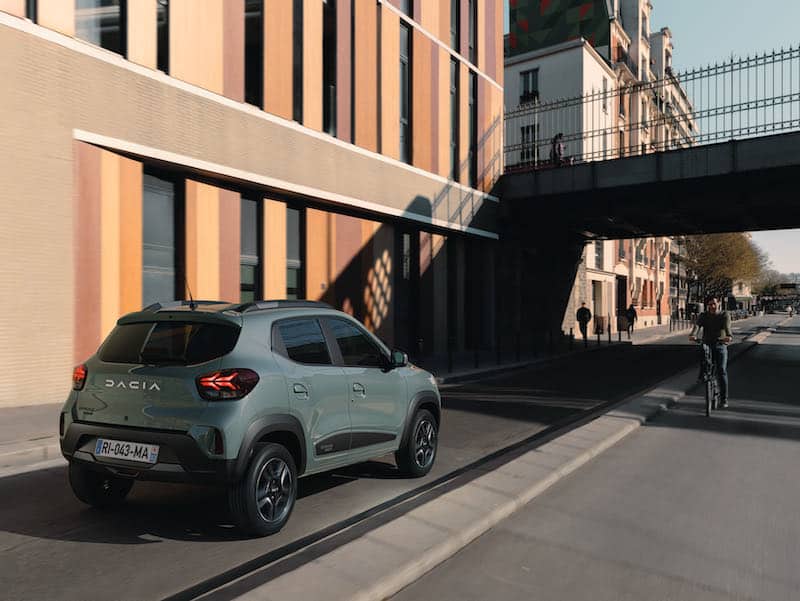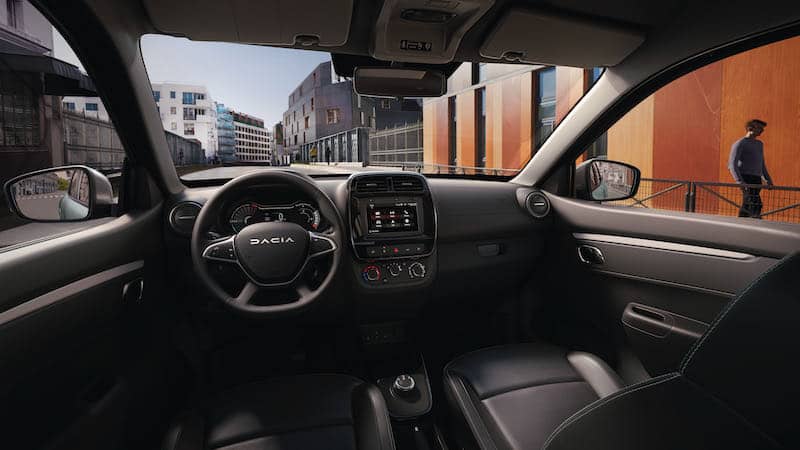 #Dacia #Spring #prices