In its first full year on the market, the new Suzuki S-Cross receives an all-new engine. Shared with the Suzuki Vitara, it is a Dualjet 1.5 so-called "self-recharging" hybrid engine. A Full Hybrid solution, therefore, to clearly differentiate this offer from the 1.4 Boosterjet engine with light hybridization SHVS. (read our review of the Suzuki S-Cross 1.4 Boosterjet)
The details of Suzuki's new Full Hybrid engine
To achieve a higher level of efficiency, Suzuki engineers combined a 33 hp electric motor with a 102 hp Dualjet 1.5 petrol engine. The cumulative power, however, does not rise to 135 hp, but only to 115 hp. Here, no manual gearbox: the device incorporates a six-speed AGS robotic gearbox.
The small electric motor is positioned at the gearbox output, and can allow starting and driving at low revs without starting the petrol engine.
This version is satisfied with 118 g of CO2 emissions, which allows professionals to be exempt from the annual tax on CO2 emissions for 3 years.
It replaces the old version 1.4 Boosterjet SHVS BVA, with announced consumption down 9%, or 5.2 l/100 km.
No sport on the program in the driving modes, which are two in number: ECO and Standard. The Eco mode will favor the electric motor, while the Standard mode rather favors hybridization with the operation of the two motors.
If automatic transmission is required, customers will still have the choice of front-wheel drive or Allgrip Select all-wheel drive. It has 4 modes: Auto, Sport, Snow and Lock.
The prices of the new Suzuki S-Cross The Dualjet 1.5 self-charging hybrids are not yet official, the first deliveries are scheduled for this fall. Traditionally, Suzuki does not offer a long list of options and favors cars with complete configurations. In the top-of-the-range version, all equipment is standard. It is thus possible to order one of the cars which is planned for an arrival in France without it having to be specially manufactured. A process different from that practiced by European manufacturers.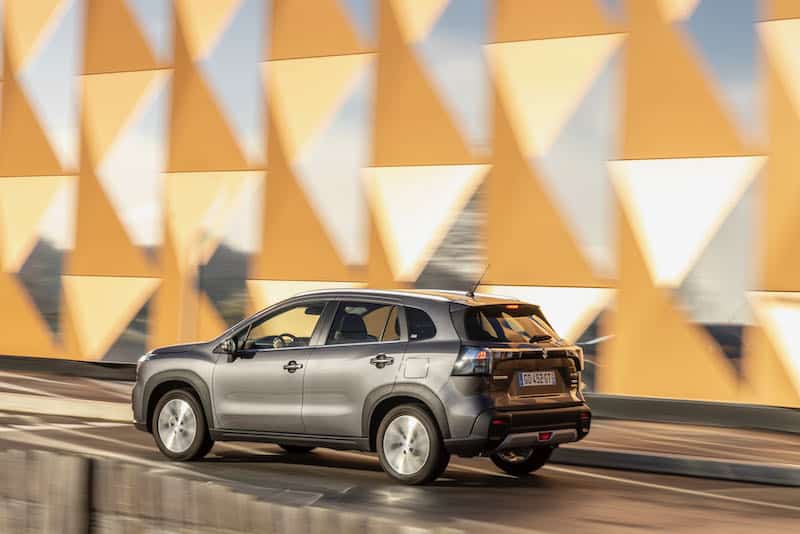 #hybrid #engine #Suzuki #SCross