The special series reserved for E-Tech hybrid engines is also present on this Renault Clio E-Tech Engineered. With a dynamic and personalized presentation, which will try to make us forget the old Clio Renault Sport….
Like the Captur E-Tech Engineered, this Clio 5 is therefore based on the high-end RS Line finish. Renault has indeed removed the luxurious Initiale Paris version. But the disappearance of the RS-branded models should lead to the arrival of a Clio Esprit Alpine by the end of the year. Perhaps during the restyling of the Clio, which is approaching mid-career.
The specific presentation of this special E-Tech Engineered version
For this special version which will soon join the range, the inspiration comes from the all-new electric Mégane E-Tech.
The RS-style front bumper sees its F1 blade adorned with a Gold color, which may remind some of the yellow present on the limited series of old Clio RS, such as the Clio RS 18 marketed a few years ago.
This same gold color is also present on a branch of the Magny Cours 17″ alloy wheels, and on the underbody line. Small specificity: a black pack which sees all the chrome elements tinted in shiny black. This concerns the decorative elements of the grille, the line under the side glazing, but also the Renault logo.
This version has its own branding, with a logo affixed to the rear hatch. It is completed by stickers on the front doors, which even go so far as to indicate the power level of the small battery of this 145 hp Clio hybrid.
Inside Clio E-Tech Engineered, the presentation is serious with a titanium-coloured and black fabric dashboard and seats in TEP (imitation leather). But the presentation is nevertheless very specific, with several elements: door sills branded with the name of this version, and Gold touches on a decorative line on the dashboard and on the steering wheel. The signature with the E of E-Tech is also inscribed on the lower part of the steering wheel.
Currently the Clio RS Tech 145 hp is displayed at a price of 26,700 euros. The price of this new version should be slightly higher, with a presentation that changes a bit from a classic RS Line.
The equipment should be at least as complete as on the latter with standard: 10″ digital instrumentation, easy link connected multimedia system with 9.3″ screen and navigation, induction smartphone charger, Full LED pure vision front and rear lighting, Electric adjustable and foldable heated exterior mirrors…
Hoping of course to be able to have the maximum possible material despite the difficulties of supplying certain electronic components…
This new Clio will be available to order from this month.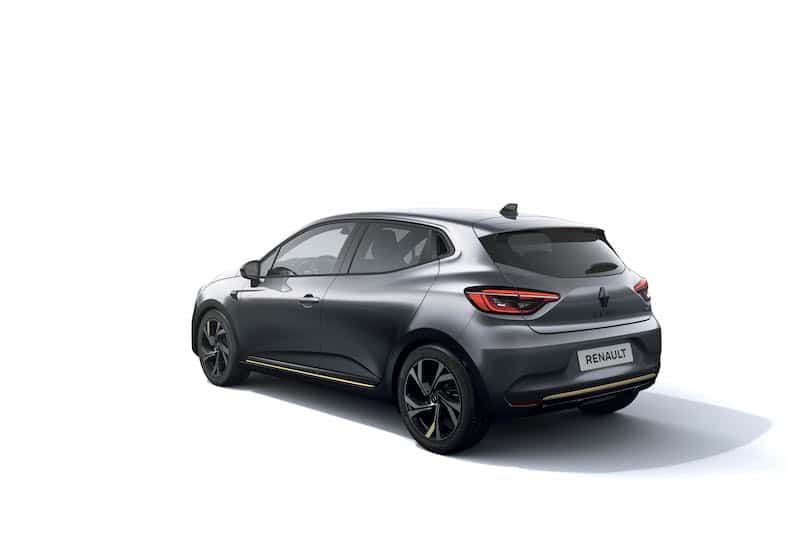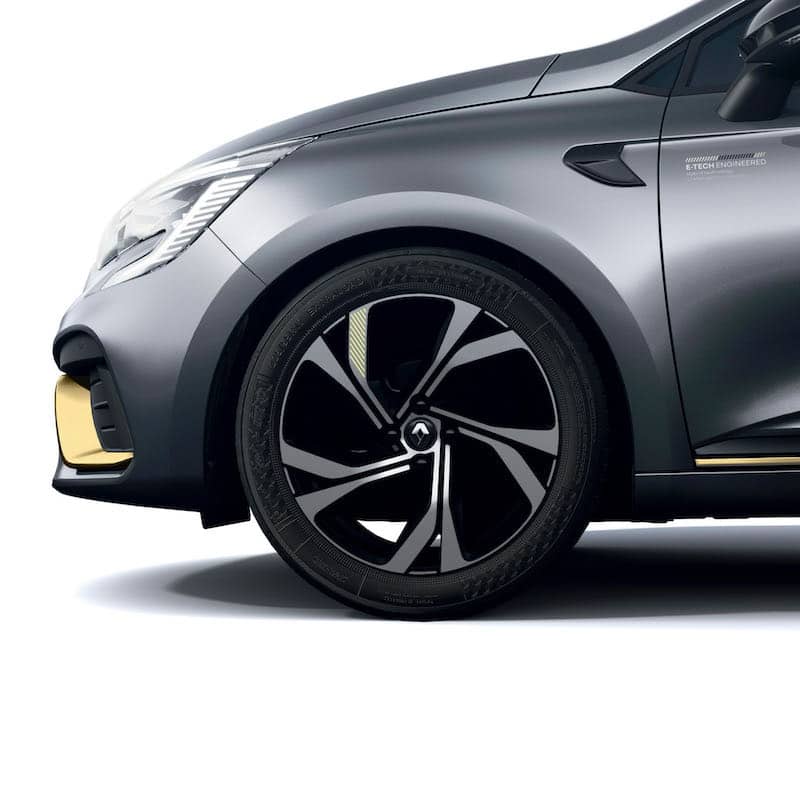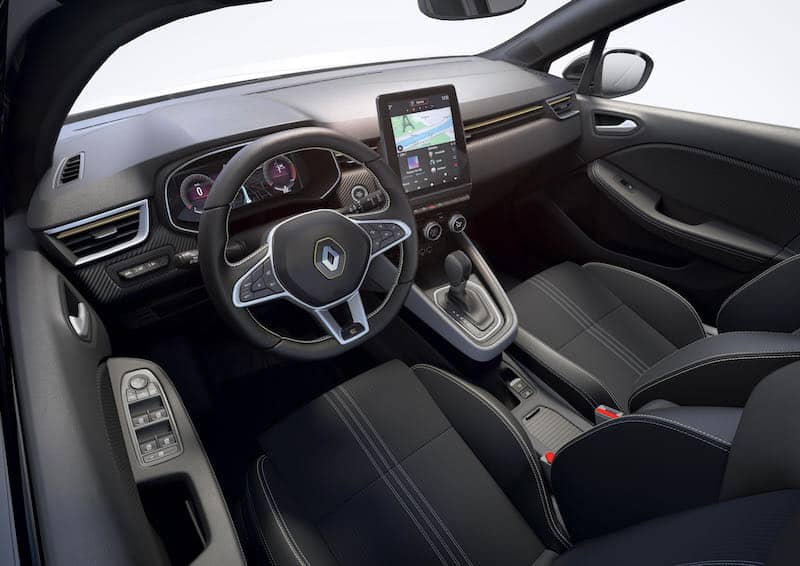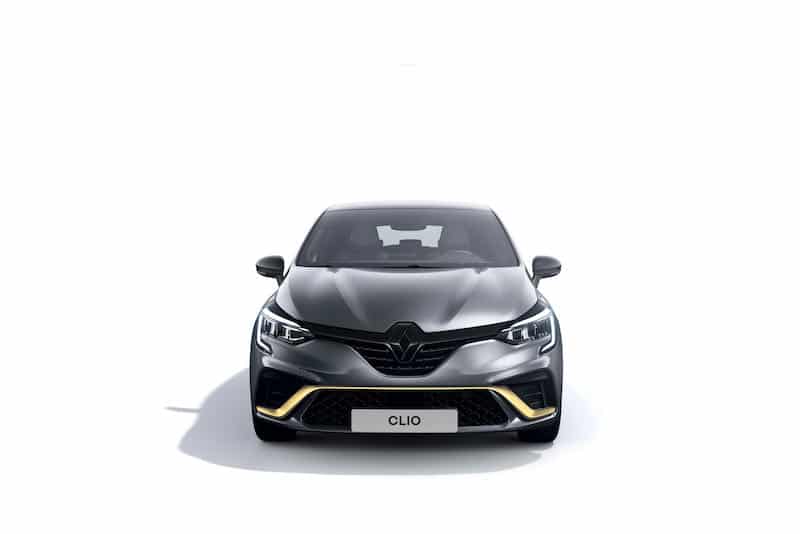 #Renault #Clio #ETech #Engineered #Line