Parking on the public road is often complex: in town, you have to manage to find a space, then pay a parking fee when it is imposed. But if parking is free, can we stay parked for several days in the same place? That's what we're going to see.
Excessive parking: the 7-day limit
A rule of the highway code (article R471-2) fixes the maximum duration of parking at seven calendar days. This means that beyond a week, your car is in violation. It is therefore advisable to find a place in a private car park for a car that must remain immobilized for a long time, more than a week.
Be careful though: this rule of the highway code can be repealed if a municipality decides to reduce this duration to less than a week of parking.
In many cases, municipalities are setting up paid parking areas with preferential subscriptions for the inhabitants of the sector, in order to avoid the proliferation of "suction cup" cars. These are cars or sometimes wrecks, which very rarely move.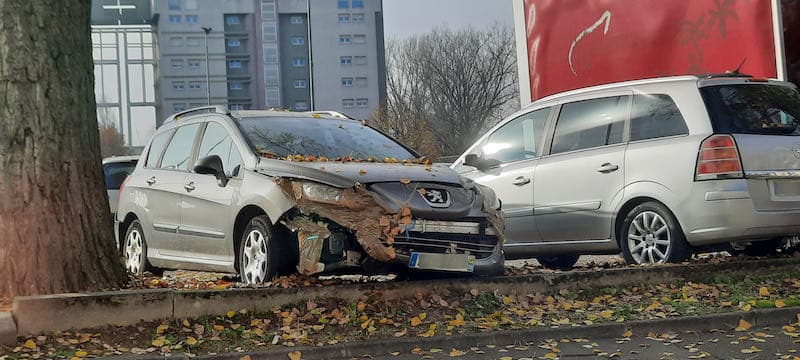 Risk of impound beyond 7 days
What are the risks of excessive parking on public roads? The first risk is to be verbalized with a fixed fine of 35 euros. But it's not much with the risk of having his car boarded by the pound!
When the pound begins its intervention, it is forbidden to intervene, under penalty of 3 months' imprisonment and a fine of €3,750. It is therefore imperative to recover your vehicle before the start of the intervention. When both front or rear wheels come off the road, or when the car begins to move, the disassembly has begun.
It is then possible to recover your car immediately, but on the express condition of immediately paying the impoundment costs, as well as the initial report. As this practical sheet from the government site on books indicates, moving costs vary from 120 to 150 euros depending on the city.
Each day spent at the pound will then increase the bill after the move, with custody costs ranging from less than 7 euros in certain cities to 29 euros per day for Paris.
You will be notified of the withdrawal by mail, and a period will then run during which you will have to pay all costs to have a chance to recover your property.
If the car is estimated at less than 765 euros, the delay is only 10 days. If the estimate is higher, the normal period is 45 days.
Beyond this period, if you have not come forward, the Estates services will then be able to sell your vehicle at auction. If his condition is bad; it can simply be destroyed.
In France, in 2019, nearly 45,000 cars were abandoned according to our colleagues from argus.